Janet Costa-Bates
New Cape Verdean children's book by local author Janet Costa Bates now out at Baker Books, Barnes and Noble (onlline) and Amazon.com. Check it out and purchase for your favorite children, grandchildren or for whomever. She's a personal friend and wonderful person, she's like family to me.
Show your support and purchase a few copies for all of the special children in your life.
Baker Books
Louis Joseph Babbitt
Visions of Wisdom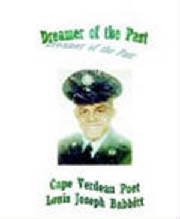 Dreamers of the Past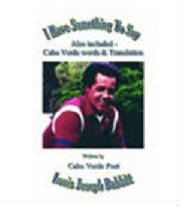 I Have Something to Say
Vasco R. A. Pires
A Fraction of Me, Prose and Poetry for the New Century is more than a book of poetry. It is a book dedicated to creating a greater understanding and appreciation of what it means to be human. The book has seven parts: The first two, reflect on the cultural perspective of the author, he then reflects on the interactions of one human being to another, his love of the sea, other thoughts, childhood memories and finally, expressions of philosophy. An American of African decent, Vasco has experienced the pains of growing up in America as a person of color. He uses his verse as a weapon against the ignorance and foolishness created by bigotry and hate. He not only expresses the problems he sees but offers a solution as well. The events of September 11, 2001 make it imperative that we deal with the real problem of good versus evil. Vasco feels that good and evil do not exist outside us but the potential for both exist within our own lives. We have the power to decide which one will prevail. Read this book. Find and discover the fraction of you that exists in Vasco Pires, and all of us.
A Fraction of Me
Soul & Spirit